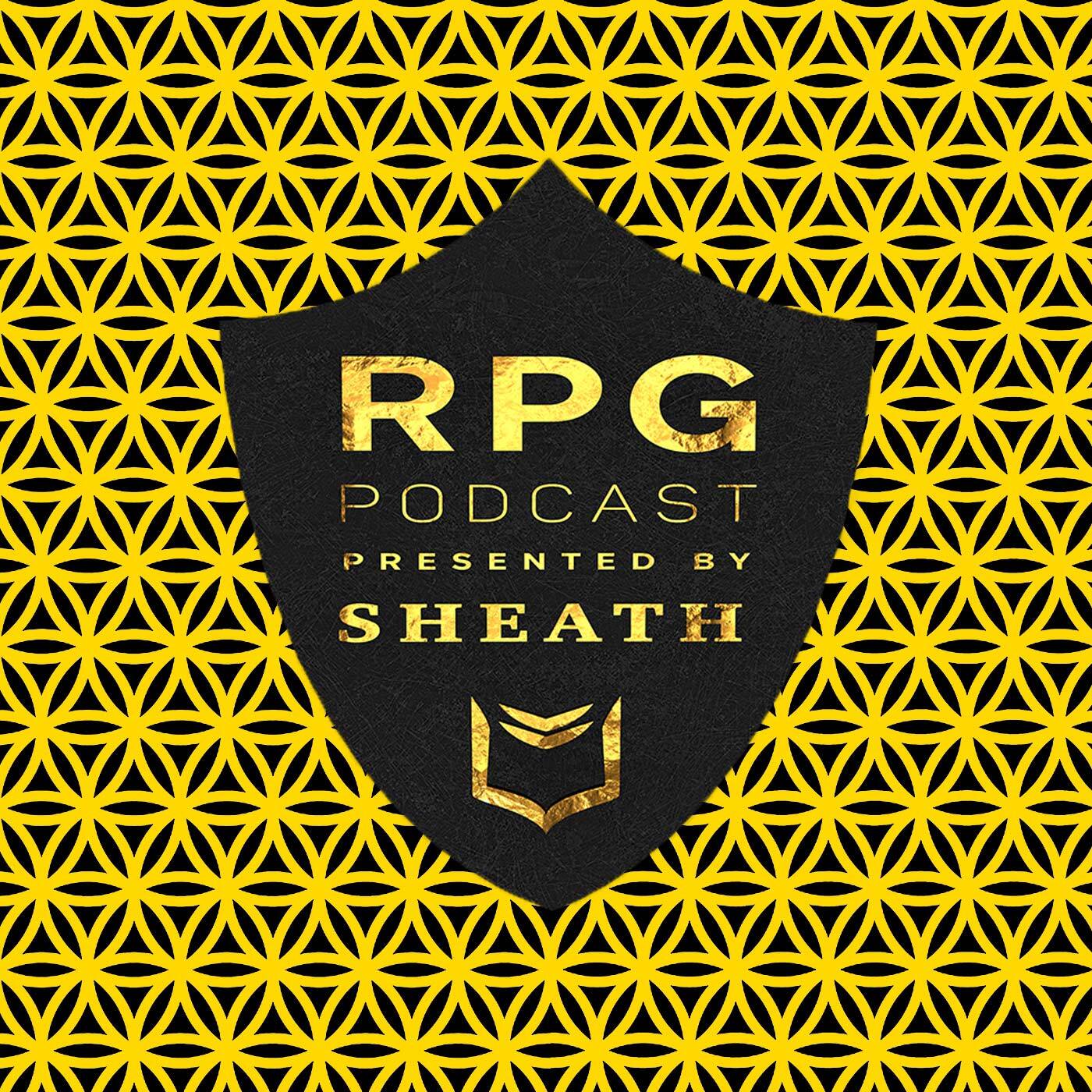 For episode 4 of Season 5 Robert is joined by Justin Douillard. Justin is the host of the Authentic Podcast and is an avid UFC fan. During the show the two discuss the intricacies of the UFC, what is it like to run a podcast, determination in business ventures, and much more.  
Find Justin:
https://podcasts.apple.com/us/podcast/authentic-with-justin-douillard/id1510670207
Sponsored by Ohana Kava Bar (Use Code 'SHEATH' To Save At Checkout)
https://ohanakavabar.com/
Visit our Shop:
https://SheathUnderwear.com
Use code 'RPG' for 20% off storewide
Show Notes:
1:05- Douillard hosts a podcast called, Authentic with Justin Douillard. His most recent guest was Bruce Buffer, the face of the octagon. 
6:11- Sometimes the sport of fighting can be good for someone to stay on track with their health, but it can take away a lot of family time. 
7:47- Patton's wife wants to see more drama added into The Ultimate Fighter. 
9:33- Joe Rogan thinks weight cutting is legalized cheating. 
14:40- The way Conor McGregor handled the pain from his leg snapping at his most recent fight was incredible. 
18:22- McGregor was in phenomenal shape for his fight against Cowboy Cerrone, which he won via KO in less than a minute in the first round. 
22:49- Podcasting helped give people a voice to be heard, unlike the radio which was more limited and restrictive. 
25:30- Patton uses Zencastr and Zoom for his podcasting. 
33:35- Communication is essential for scheduling guests who might have very limited time or can't meet in person. 
36:18- One of Patton's least favorite things to do is go to the dentist. 
40:45- Pete & Pedro are one of the sponsors of Authentic with Justin Douillard.
47:15- Talking used to be a skill that Patton didn't have much stamina for, but is building it up with hours and hours of conversation. 
54:20- You need to take chances for the things you want to do. 
57:02- Douillard and his wife are currently doing the 75 HARD Challenge and on day fifty-five. 
1:02:29- "Wheat Belly" by William Davis, M.D. is the current book that Douillard is reading.
1:06:31- Patton is a big fan of the NELK Boys. 
1:11:35- Slapping in a fight can be highly effective to hurt and demoralize your opponent. 
1:16:23- A lot of people want money up front and don't want to work for free even when it can be beneficial in the long run. 
1:21:50- Patton and Douillard are both fans of comedian Theo Von. 
1:26:30- College golf and wrestling are two sports that Sheath is interested in sponsoring. 
1:34:05- Oklahoma University and The University of Texas at Austin have an intense football rivalry.