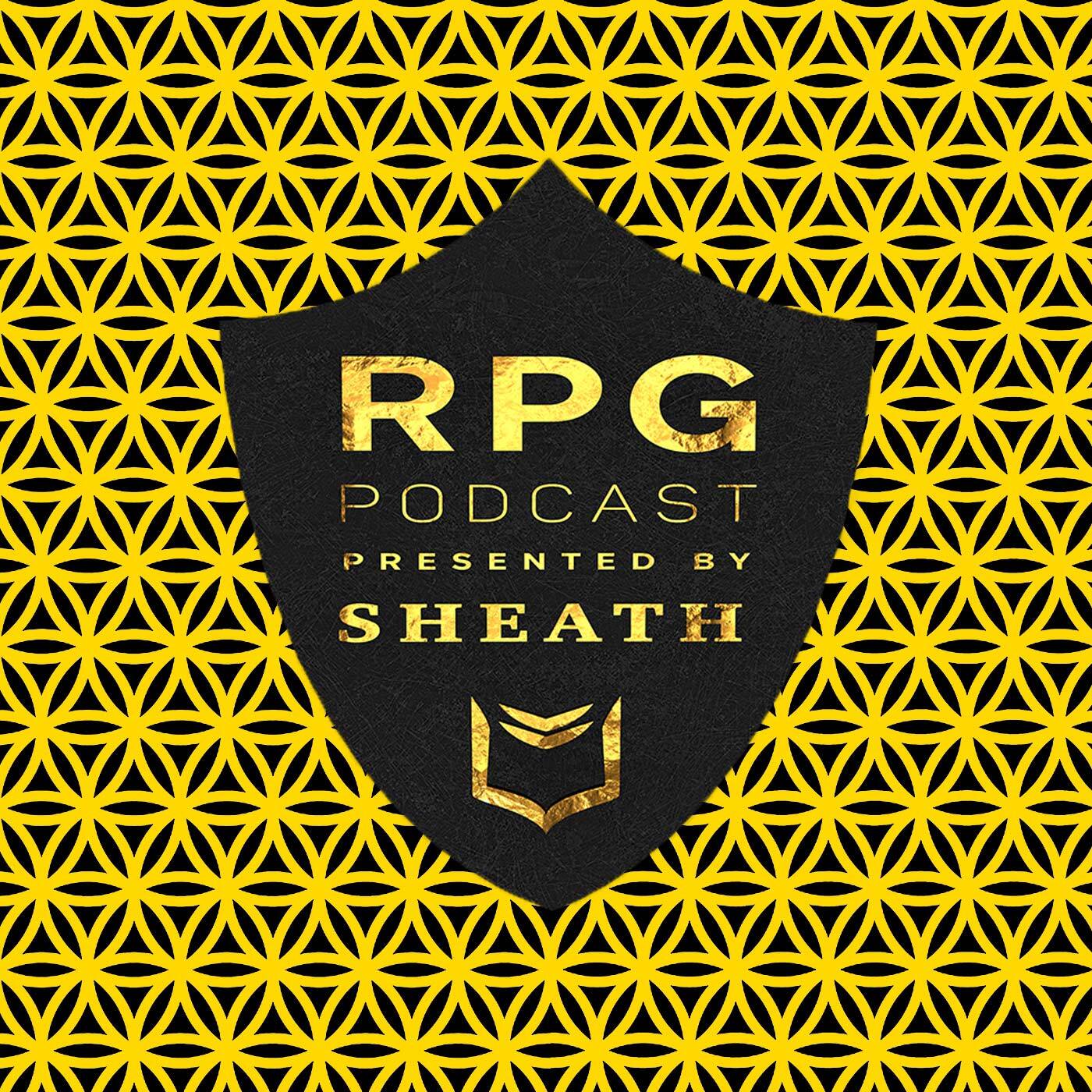 For Episode 8 of Season 4 Robert is joined by Wayne Meligan, professional bladesmith, who appeared on the popular TV Show Forged in Fire. The conversation begins with discussing the intricacies of blade smithing, his experience on Forged in Fire, and what resulted from his appearance there. They two also discuss finding a craft you love and sticking to it, among many more deep topics.
Find Wayne:
https://www.thepirateforge.com/ 
Sponsored by Ohana Kava Bar (Use Code 'SHEATH' To Save At Checkout)
https://ohanakavabar.com/
Visit our Shop:
https://SheathUnderwear.com
Use code 'RPG' for 20% off storewide
Show Notes:
0:50- Meligan was featured on season six of Forged in Fire which aired August 2019. 
1:51- On his property, Meligan has a separate 1,500 square foot house that he uses for his blade smith work and a pirate bar to enjoy afterwards.
4:53- The bar is called the Pirate Forge and is located on the coast of Florida. Meligan started blade smith work in 2017. 
6:35- After receiving a Bachelor's of Science in Nursing, Meligan led a 26 bed ICU CVI open heart unit for twelve years. 
9:07- Meligan is forging a sword and Bowie knife out of meteorite.
10:34- There are multiple burns and scars on Meligan because of the dangerous process of forging. 
14:35- Even with just 1.5 years of experience, Meligan was able to out compete others with 30+ years.
16:02- Patton & Meligan both love a good cup of black coffee. 
19:42- "The thing is man, we're only here, we get one shot at this life, don't piss it away. Don't waste it. If it's a book, make it a book worth reading." (Meligan)
24:45- There is enough room for us all to be successful and eat together. 
27:07- It has been just over two years since Melgian has been working full time. Eventually he would like to have his own production of knives on the market. 
31:20- Meligan thinks that Colorado is scary even though he has wrestled Alligators and Water Moccasins in Florida.  
35:10- You only stay at the top of the mountain for a minute, the journey is the best part. 
38:00- Pensacola beach is one of the best in Florida. 
39:47- "If you make your home like paradise, you feel like you don't need to vacation." (Meligan)
41:40- Meligan and his wife have one son, a German Shepherd and a mutt. 
46:41- You have to take risks so that you don't hold yourself back and have regrets when you're old. 
51:21- High intensity weight training five days a week for an hour to an hour and a half is how Meligan stays fit. 
54:17- Being happy with yourself is more important than having a bunch of money. 
57:10- There is always someone who had it harder than you, but still makes a successful life.